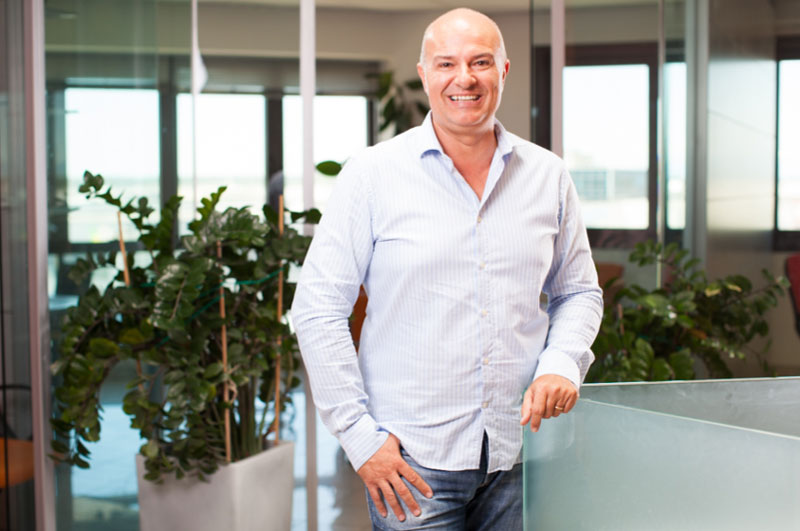 PIETRO PADERNO DEVELOPED HIS PASSION FOR THE AGRICULTURAL AND ZOOTECHNICAL SECTOR AS A YOUNG MAN. HE LEARNED THE FIRST ELEMENTS OF THIS COMPLEX FIELD FROM HIS FATHER, A TECHNICAL MANAGER ON AN IMPORTANT FARM IN LOMBARDIA.
In 1984, Pietro worked with a team of vets involved in the technical and sanitarian management of a weaning and fattening center belonging to "Arena Group", leader in the meat industry.
They were responsible for the welfare of some 5,500 cattle. Two years later, Pietro moved to the Arena Group's Head Office and became part of the cattle purchase and sales department.
There, he traded cattle with the most important butchering companies.
Pietro Paderno, Sales Manager In 1994, Pietro joined "Calexport Italia", dealing with the sales and logistics of reproductive cattle. 
He was personally responsible for selecting cattle to ensure that they would meet customers' requirements.
In 2004, Pietro jointly established INCONTRA with Fulvio Fortunati.
He remains largely responsible for cattle sale and selection, and for analysing global markets and the changing needs of consumers.
Pietro is an pioneer and advocate of "short food supply chain", which aims to simultaneously improve animal welfare, ensure better meat quality, and reduce cost to consumers, by involving breeders in selling meat directly to butchers and small supermarkets.